Mike Carter is host on the Cowboy Judge Show and administers two of St Charles County's largest Facebook pages. This keeps an accurate pulse of our community by bringing St. Charles Countians what they care about.

Mike Carter Administers Both Facebook Pages Reaching 130,000 St Charles Countians
The Challenge
C
ardinal Cowboy and Judge Mike Carter started the Cowboy Judge Show on ABC 30 three years ago as a way to shine a light on St. Charles County and beyond.
Along the way we have worked hand in hand with St. Charles County's largest Facebook pages — the New Wentzvillian & St. Charles County Traffic Scanner page.
It is such a pleasure to bring you information about your local restaurants, senators, mayors, secretaries of state, live feeds of road conditions, local business spotlights, water main breaks, unfolding emergency situations, aldermen, sports stars, American Idol contestants, politicos, leaders, sports venues, charities, child fostering groups, expert realtors, circuit judges, student athletes, state prosecutors, gamers, entertainers, ceremonial events for veterans & heroes, magicians, road project information, dog foster shelters, and much much more (oh and we love to bring you drone footage).
OF COURSE, WE ALWAYS WELCOME & ENCOURAGE YOU TO REACH OUT TO US WITH ANYTHING OF INTEREST TO YOU. WE WILL LIKELY SHARE YOUR INTERESTS ON OUR FACEBOOK PAGES OR HAVE YOU ON THE COWBOY JUDGE SHOW TO TELL US ALL ABOUT WHAT YOU CARE ABOUT
Mike Carter
Attorney-At-Law & Municipal Judge
---
Mike Carter
M
ike Carter Is the Municipal Judge of Both Wentzville & New Melle. Both Courts sit within the 11th Circuit Of Missouri's Court System In St. Charles County. Michael has lived in St Charles County since 1994, first in the City of St. Charles and now in Cottleville. Judge Carter holds a Master's of Journalism from Mizzou along with his Juris Doctorate.
Carter worked for the Missouri Attorney General's Office in Consumer Protection, clerked for Missouri's Western District Court of Appeals, and clerked for the United States Senate.
Read More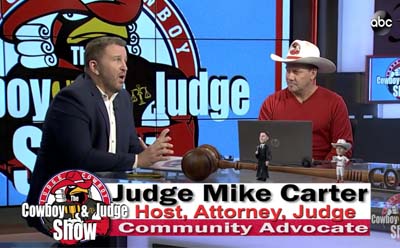 ---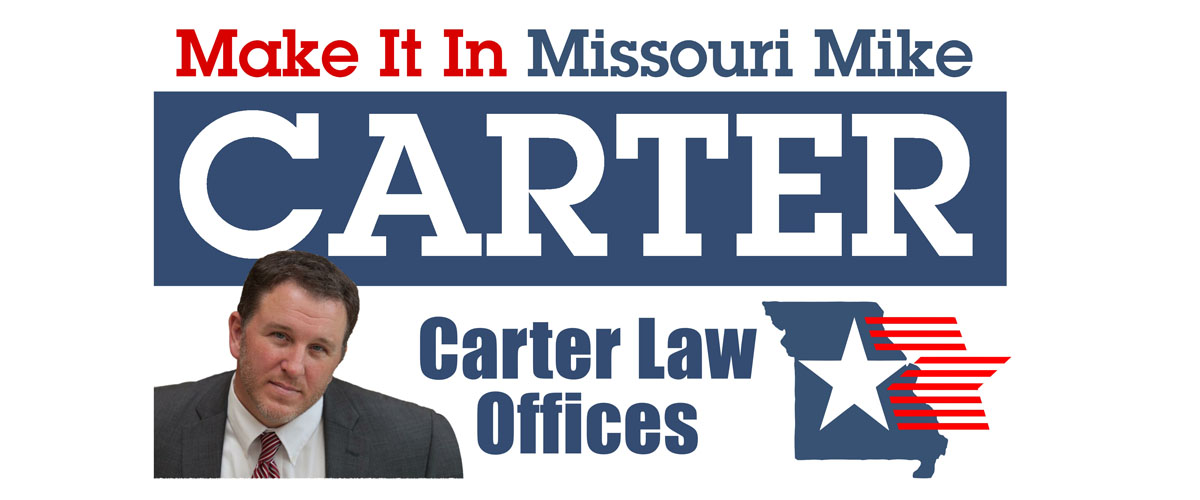 THIS SITE IS A FREE PUBLIC SERVICE ANNOUNCEMENT AND IS FOR INFORMATIONAL PURPOSES ONLY FROM MIKE CARTER AND CARTER LAW OFFICES